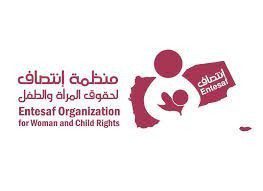 Entesaf condemns crime of rape of 6 girls in Hodeidah
Entesaf Organization for Woman and Child Rights  condemned the crime of rape committed against six girls in Hays district, Hodeidah governorate, by mercenaries of the US-Saudi-Emirati aggression.
In a statement obtained by the Yemeni News Agency (SABA), the organization denounced the mercenaries, led by the mercenary called Bassam Al-Mihdhar, raping six girls from Al-Juwair and Al-Suwaihra areas of the Hays district, Thursday.
The organization considered the crime and all forms of sexual violence are  incompatible with the values and principles of the Islamic religion, divine laws, customs and traditions, all customs, tribal ancestors and international covenants.
The statement condemned the continued international silence over these crimes, holding The United Nations and all its organizations responsible for this crime and the previous ones as well as its consequences for society.
This crime included on the list of war crimes and crimes against humanity, the statement said.
The organization called on all civil society organizations, media activists and jurists to stand up in order to expose the heinous  crimes and violations committed by the coalition's forces  against the Yemeni children and women.
E.M