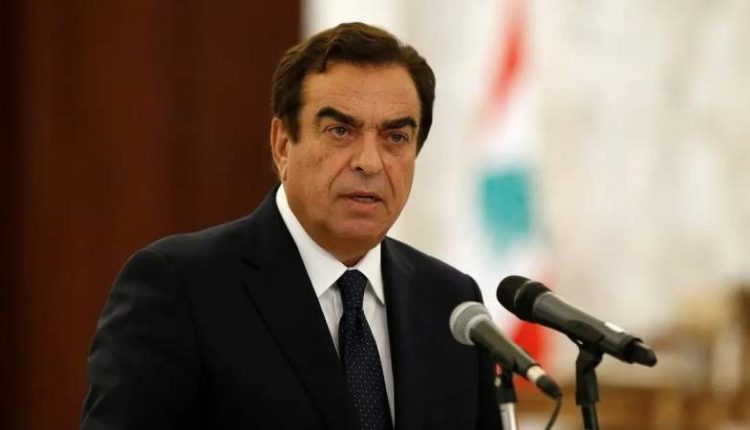 Lebanese Information Minister Kordahi Quits
Lebanese Information Minister George Kordahi announced on Friday his resignation from his ministerial position.
In a press conference held at the Ministry of Information, Kordahi said he had quit before the French president visited Riyadh in the hope Emmanuel Macron would help ease the diplomatic crisis with Saudi Arabia.
"I have decided to give up my ministerial post for the mere fact that Lebanon is more important than my position. I do not accept to be used as a reason to harm the Lebanese residing in Gulf countries because the interests of my country and my loved ones are way above my personal ones," Kordahi said.
"My story has become known, so I do not think that there is a need to delve again into its details. The opinions I had voiced in the famous interview are not binding to the Lebanese government, and the campaigns against me and my family have bothered me a lot," he added.
"I had been informed by Prime Minister, Najib Mikati, that French President Emanuel Macron is scheduled to travel to Saudi Arabia and that France would like me to resign before Macron's visit to the KSA. In order to take advantage of this promising opportunity by President Marcon, I'm here to tell you that Lebanon is more important than George Kordahi and that the interests of the Lebanese are more important than my position," the minister said.
Saudi Arabia has been, for several weeks, leading attempts to press Lebanese government to resign over remarks made by Kordahi on the Saudi-led war on Yemen.
In an Al Jazeera-affiliated youth show last August, Kordahi was asked the difference between the Lebanese Resistance group Hezbollah and the Yemeni Houthis. The information minister said Houthis defending themselves against Saudi and Emirati aggression on their country.
Kordahi defended his comments at time, saying he voiced his personal views before being appointed as an information minister.
Source: Agencies