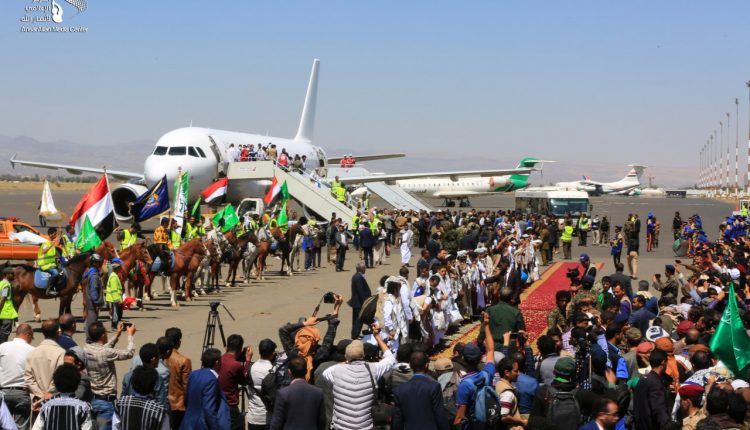 One of prisoners body arrives in Sanaa airport after being liquidated in coalition jails
The body of one of the prisoners of the army and the popular committees arrived on Friday in Sanaa airport after being liquidated a few days ago in the prisons of the Saudi-led coalition.
An official source told Yemen Press Agency reporter that one of the prisoners was killed in the coalition prisons, days before launching the exchange deal.
The official pointed out that the coalition killed seven prisoners who were included in the list of the prisoner exchange deal, according to "Montreux" agreement outcomes that held in Switzerland last month.
"The coalition claims that the prisoner whose body arrived died in Sanaa as a result of infliction with Covid-19 Coronavirus," he added.
He indicating that the competent authorities in Sanaa would carry out their medical checks the body of the prisoner to expose the death's truth.
AA