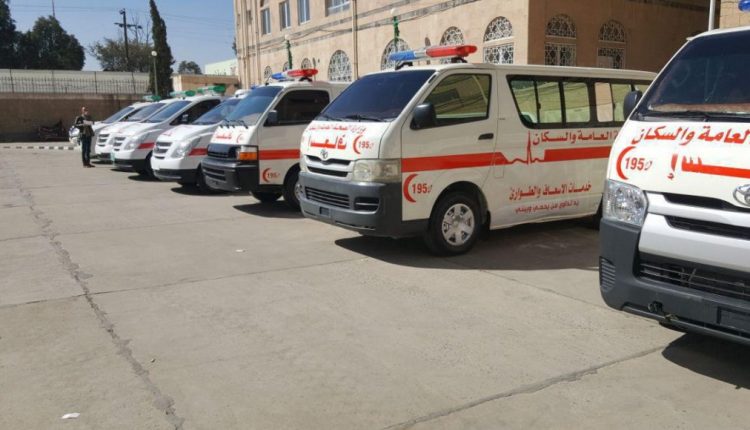 Ministry Of Health Confirms Readiness To Deal With Health State Of Released Prisoners
Quoted from the official Saba News Agency, the Ministry of Public Health and Population has confirmed the full readiness to deal with any health condition of freed prisoners and returnees to the homeland.
Ministry of Health spokesman Dr. Yousef al-Hadhri confirmed that the ministry mobilized its staff and medical resources to treat prisoners freed from the army and popular committees who arrived this afternoon.
He pointed out that 14 teams were prepared for each team including "General Doctor, Dermatologist, laboratory, pharmacist and nurse" for the initial examination of released prisoners during their arrival at Sanaa International Airport, sampling them for examination.
Equipping ambulances, some of them with focused care for some critical cases, and moving some of them directly to hospitals.
Dr. Al-Hadhri pointed out that a mobile pharmacy was equipped with emergency medicines for any situation that may be affected by pressure, diabetes, heart, skin wounds, or other diseases, as well as the security and health protection of all freed prisoners.
He stressed that the second phase of health care for the freed prisoners will begin after the popular reception by subjecting them to a comprehensive medical examination through specialists in cardiovascular, internal, orthopedics, brain and nerves, dermatology, eyes, nose, ear, throat, and psychological in the capital Sana'a.