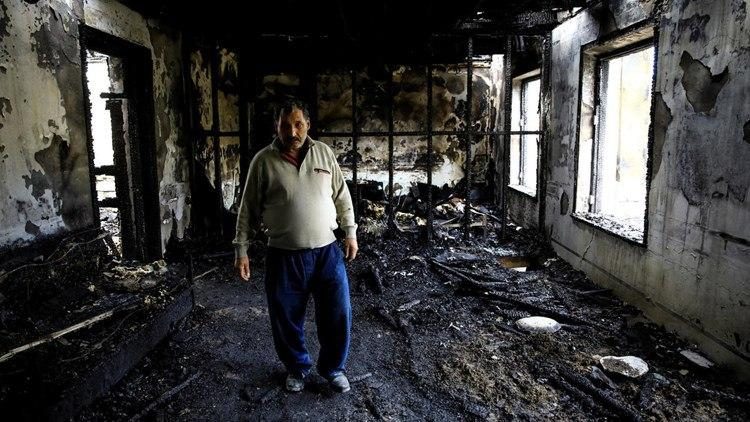 12 killed, dozens injured after rocket fired at Ganja, Azerbaijan
Azerbaijan's public prosecutor's office announced that 12 people were killed and more than 40 injured on Saturday morning after a rocket was fired at The Country's second largest city, Ganja.
The same source said that the strike hit a number of buildings in a residential area of the city of 300,000 people, leading to an escalation of armed conflict between Azerbaijan and Armenia in Nagorno-Karabakh province.
On Friday, the Armenian Defense Ministry announced that two drone aircraft had been shot down in the country's airspace.
The ministry confirmed that the shelling of the Azerbaijani city of Gania was not carried out from within Armenian territory.
The Armenian defense also denied bombing on a number of its Azerbaijan's cities.
There has been no shooting from the territory of Armenia or by its armed forces," Armenian Ministry of Defense spokeswoman Shoshan Stepanian said on Twitter, noting that Armenian air defense systems shot down two drones in the country's airspace.
Military clashes between Armenia and Azerbaijan resumed on 27 September. Azerbaijani President Ilham Aliyev approved the imposition of a state of war in a number of cities and regions of the Republic and the curfew, and announced a partial mobilization.
This was preceded by Armenia's declaration of a state of war and general mobilization.
According to several sources, the conflict in Nagorno-Karabakh has killed hundreds. Despite the Agreement brokered by Russia, no ceasefire has been observed so far.
E.M