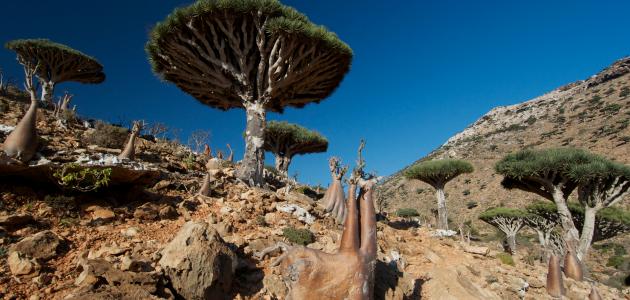 Tourism Promotion Council warns against sabotage actions in Socotra
The Executive Director of the Tourism Promotion Council Mohammad al-Mansour warned of the continuing acts of sabotage and destruction of the ecological and vital diversity of the archipelago of Socotra by the aggression coalition forces and the Saudi-Emirati occupation.
Al-Mansour said in a statement to Saba that among the most prominent acts of sabotage building camps and random cleansing of coral reefs, the unsustainable export of fish wealth, the introduction of non-indigenous species to the island, and the looting of other species from their original home such as rare plants and birds.
The Executive Director of the Tourism Promotion Council called on UNESCO to fulfill its moral responsibilities and obligations to ensure that the unique ecosystem, vegetation and biodiversity of Socotra are preserved as a natural world heritage reserve.
He expressed his concern about the presence of the Zionist entity on the island, especially after the Emirati occupation declared normalization with the Zionist entity.
Al-Mansour called for a speedy assessment of the effects resulting from the sabotage and destructive actions of the Saudi-Emirati occupation.
Al-Mansour pointed to the importance of the island as an exceptional site that is classified as one of the most fascinating regions in the world, it is included the great diversity of plants, including its land, and marine environment, and the proportion of endemic species in it, which includes 73% of plant species (out of 528 species), 90% of reptile species and 59% of the species of wild snails found in it are not found in any other parts of the world.
The site hosts important species at the global level (291 species, 44 of which breed on the islands, while 58 of them migrate regularly), including some critically endangered species.
The marine life in Socotra is characterized by great diversity, with the presence of 352 species of coral reefs, 730 species of coastal fish, and 300 types of crabs, lobsters, and shrimp.
"The island of Socotra constitutes around 95% of the landmass of the Socotra Archipelago. It lies some 240 kilometers (150 mi) east of the coast of Somalia and 380 kilometers (240 mi) south of the Arabian Peninsula. While politically a part of Yemen (an Asian country), Socotra and the rest of its archipelago geographically are part of Africa, thus making Yemen a transcontinental country.
The island is very isolated, home to a high number of endemic species; up to a third of its plant life is endemic. It has been described as "the most alien-looking place on Earth." The island measures 132 kilometers (82 mi) in length and 49.7 kilometers (30.9 mi) in width. In 2008 Socotra was recognized as a UNESCO World Heritage Site. source: wikipedia.org"