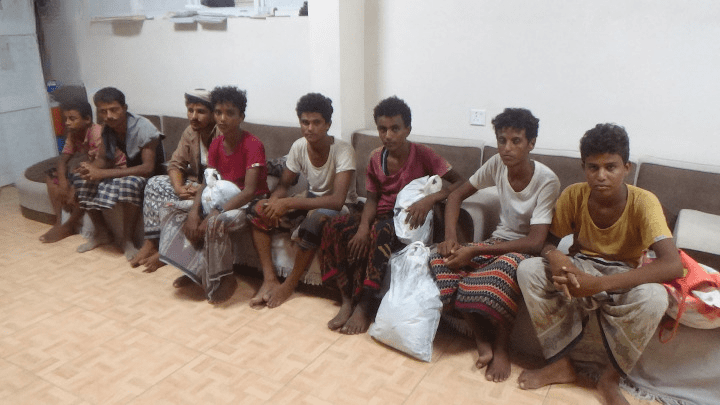 8 fishermen return to Hodeida after months of kidnapping in Eritrea
Eight fishermen returned on Sunday to the city of Hodeida after months of kidnapping and torture in the prisons of the Eritrean authorities.
During their reception at the port of fish landings, the released fishermen explained that the Eritrean Navy kidnapped them while fishing in Yemeni territorial waters, and took them to prisons on its islands where there are many Yemeni fishermen.
The fishermen reported that they were subjected to torture and hard labor under starvation during the period of their abduction and imprisonment, pointing out that they were released with 65 fishermen who returned to al-Khokha district.
The General Authority for Fisheries in the Red Sea condemned the repeated crimes of violations suffered by fishermen, in light of the continued international silence and the failure to take a responsible position towards the persistence of the Eritrean authorities against Yemeni fishermen.