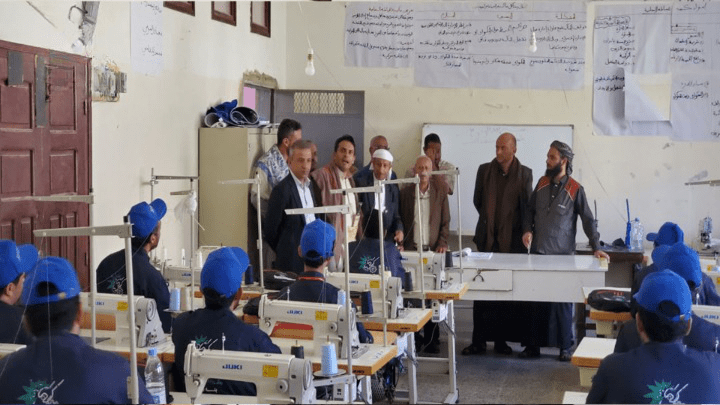 Human Rights Minister inspects prisoners' conditions in Dhamar
The Minister of Human Rights, Ali Hussein Al-Dailami, inspected on Thursday the conditions of inmates in each of the Central Reformatory and the Criminal Investigation Department in Dhamar province.
During his visit to the Central Reformatory, Al-Dailami was briefed by the reformatory's director, Lieutenant Colonel Muhammad Al-Gharbani, on the challenges facing the reformatory administration due to the increase in the number of prisoners and the scarcity of capabilities.
He praised the efforts of those in charge of the reformatory, calling for the implementation of laws and the improvement of living, health, and shelter conditions for prisoners.
The Minister of Human Rights also got acquainted with the conditions of those arrested in connection with criminal cases at the Investigation Department.
The minister stressed the importance of referring cases to the competent authorities on a timely basis, according to the law, and the release of defendants whose guilt has not been proven in accordance with legal procedures.
YPA