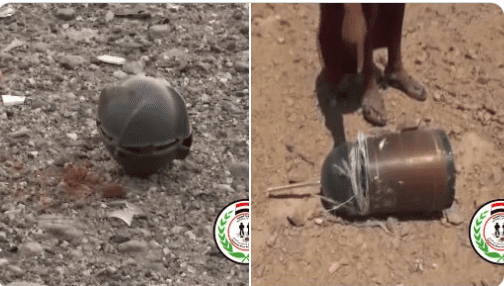 Citizen killed in Bani Hushaish due to explosion of aggression remnants
A citizen was killed in Bani Hushaish district of Sana'a province, as a result of an "unexploded" body left over from the aggression, in Al-Dhahra area – Rajam isolation.
The Executive Center for Mine Action stated in a communiqué, received by the Yemeni News Agency (Saba), that with the killing of the citizen, the killing toll from the aggression remnants rose today to two killings, after the killing of another citizen in Khab Washa'af district of Al-Jawf province.
The center stated that the rate of casualties, as a result of the aggression remnants, is increasing in many Yemeni provinces contaminated with the remnants of war, stressing that this represents a permanent danger that lurks in the citizens' lives.
The center stressed the need to work to support life-saving humanitarian actions to purify the areas of those remnants left over from the eight years of war on Yemen.