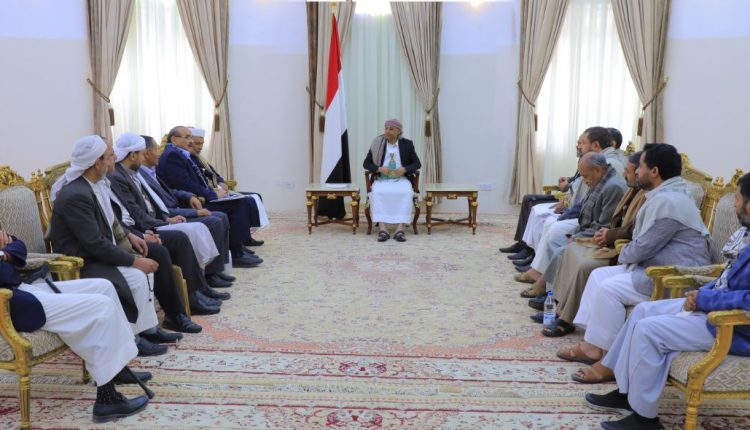 President Al-Mashat calls on concerned authorities to address people's grievances
President of the Supreme Political Council, Mahdi Al-Mashat, on Wednesday instructed the relevant authorities to cooperate with the Board of Grievances to enable it to carry out its tasks in redressing the oppressed people.
This came during his meeting today with the chairman and members of the Board of Grievances, and heads of the Board's branches in the provinces.
In the meeting, the President directed that the late cases as a result of the past accumulations before the September 21 revolution in the Grievances Board be completed.
President Al-Mashat praised the successes achieved by the Board of Grievances, urging that more efforts be made in resolving and verifying people's grievances and redressing the oppressed.
YPA