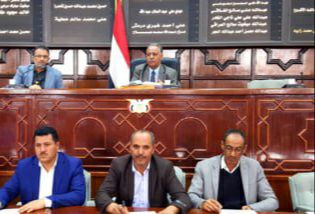 Parliament reviews reports of Public Health, Manpower Committees
The Parliament, in its session Wednesday, chaired by Speaker Yahya Ali Al-Ra'i, reviewed the report of the Public Health and Population Committee on child immunization programs, and the causes of outbreaks of some diseases, such as measles, polio, and others.
The report included the recommendations reached by the committee and directed to the government, represented by the Ministry of Health, to consider this problem, search for solutions and remedies, and take the necessary immediate measures.
In its session, the Parliament also reviewed the report of the Manpower and Social Affairs Committee regarding the results of its field visit to the Handicapped Care and Qualification Fund.
The report contained an overview of the Fund and its resources, the groups it targets and its revenues for the year 2021 AD, and the projects implemented during the same year.
The Parliament postponed its discussion of the two reports to a next session in the presence of the concerned government side.
YPA