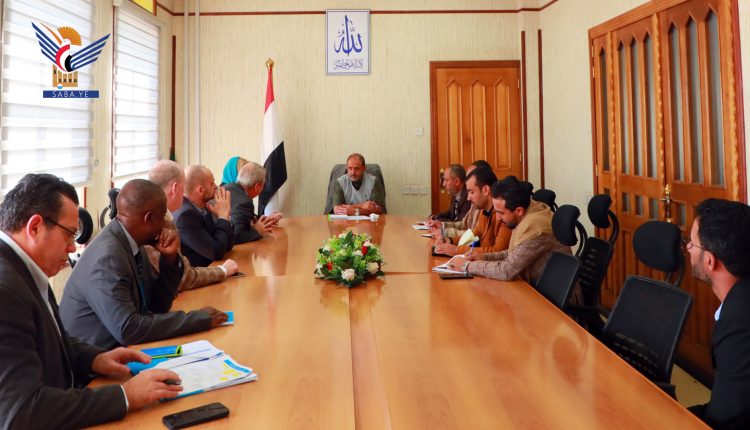 SCMCHA Secretary-General meets with Executive Director of UNICEF
-Ibrahim Al-Hamli, Secretary-General of the Supreme Council for the Management and Coordination of Humanitarian Affairs and International Cooperation (SCMCHA), met today, Wednesday, with the Executive Director of the United Nations Children's Fund (UNICEF), Catherine Russell, and her accompanying delegation.
During the meeting, Al-Hamli pointed out the importance of the UNICEF Director's visit to see the difficult humanitarian conditions experienced by the Yemeni people as a result of the blockade and aggression.
He stressed the need for organizations to intervene in the most affected areas, through the implementation of development, service and relief projects that contribute to alleviating the suffering of citizens as a result of the humanitarian crisis resulting from the aggression and siege.
SCMCHA Secretary-General also stressed the need to cancel the classification of the United Nations for some areas as "difficult to reach or restricted areas," while these areas are the most affected and needy.
He expressed his hope to obtain more support to cover the great need in humanitarian aspects, the importance of introducing medicines and food, and directing aid to sustainable projects.
For her part, Russell stated that the organization is working to mobilize resources to implement interventions and projects related to children in Yemen, given the great need for such interventions, stressing that the organization will work to mobilize support from donors for Yemen within its competence.