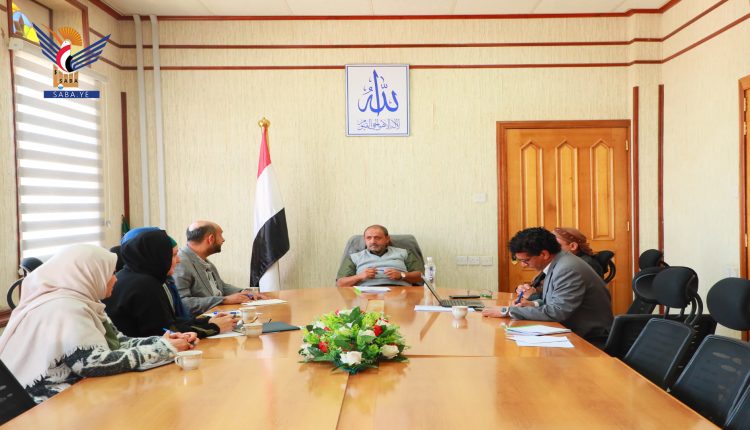 Humanitarian Affairs Council stresses importance of localizing humanitarian work
Secretary-General of the Supreme Council for Management and Coordination of Humanitarian Affairs and International Cooperation, Ibrahim Al-Hamli, on Tuesday stressed the importance of localizing humanitarian work through coordination with local organizations, and projects that contribute to alleviating the suffering of Yemenis.
During his meeting in Sanaa with the European Union (EU) mission, headed by head of the cooperation department, Karolina Hedstrom, al-Hamli emphasized the need to reduce the operating expenses of organizations instead of reducing humanitarian aid, and to focus on implementing development projects of a sustainable nature.
The meeting discussed issues related to humanitarian work, in light of the worst humanitarian crisis in the world, which the Yemeni people are going through as a result of the aggression and siege.
Al-Hamli called for introducing devices, equipment, and requirements that help the Executive Center for Mine Action by to carry out its tasks in clearing lands of cluster bombs and mines in order to preserve the lives of citizens.
He also called on the EU mission to reopen its office in Sanaa, confirming that it would enjoy all the necessary facilities to resume its work.
The EU delegation appreciated the Humanitarian Affairs Council's role in providing facilities and overcoming difficulties for humanitarian organizations operating in Yemen, noting the role played by the EU and donor countries in mobilizing support for Yemen, at the donors' conference, to ensure financing for humanitarian and development needs.
YPA