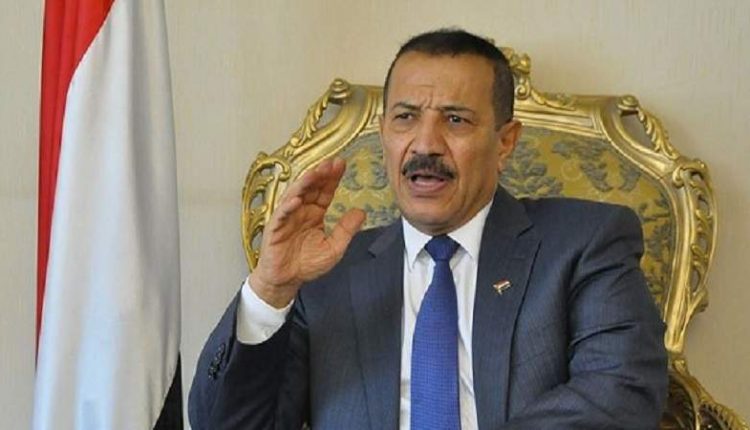 Foreign Minister: World should take seriously results of Supreme Political Council meeting
The Minister of Foreign Affairs, Eng. Hisham Sharaf Abdullah, stressed that the failure of the other party to respond to the purely humanitarian demands presented by Sana'a confirmed, beyond any doubt, its lack of seriousness in moving seriously towards reaching a comprehensive and sustainable peaceful political settlement.
Sharaf told the Yemeni news agency (Saba) "What the Supreme Political Council came out with in its meeting yesterday, Sunday, the region and the world must take it seriously, so if Sana'a said it did."
He pointed out that the events proved to the world the validity of Sana'a's warnings, and that the other side was aiming by the formal of truce extension to bring the country into a state of clinical death and make it live in a state of no war and no peace.
Foreign Minister added, "The other party, through this case, is practicing a policy of collective punishment against the Yemeni people to continue to obstruct the entry of vessels loaded with oil derivatives, domestic gas and commercial goods to Hodeida port, as well as to create obstacles to the complete reopening Sana'a International Airport, in addition to not Seriousness in dealing with salaries and prisoners files, and the continuation of the organized looting of natural resources without benefiting all the people of Yemen.
Sharaf reiterated that Sana'a is with peace and achieving the aspirations of the Yemeni people, which sees the truce as a means and tool to create conditions towards a just, honorable and sustainable peace, but without trying to exploit the truce to throw crumbs without taking into account the repercussions of the humanitarian catastrophe created by the countries of aggression.
The foreign minister stated that the main objective of the armistice is for all parties to work together to end the military aggression, lift the comprehensive siege, and enter into serious and real peace negotiations.