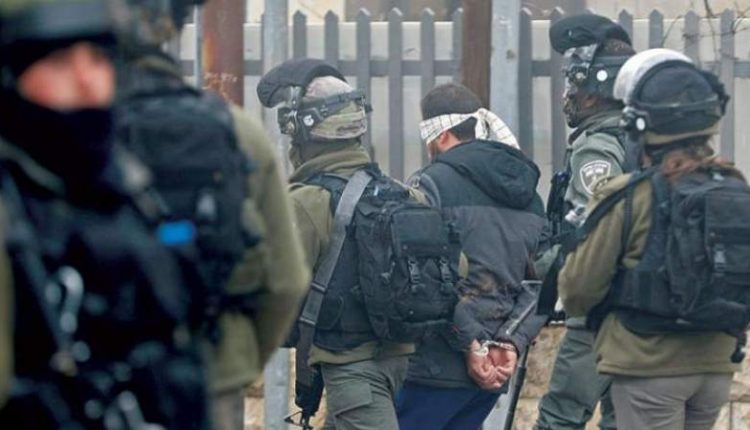 IOF arrests 21 Palestinians in West bank, Al-Quds
The Israeli Occupation Forces (IOF) at dawn on Monday launched a campaign of arrests and large-scale raids in various areas of the occupied West Bank and al-Quds (Jerusalem).
According to the Palestinian Prisoners Affairs Foundation, the occupation  forces arrested at least 21 Palestinian citizens from camps, villages, neighborhoods and towns in various areas.
In Ramallah, the enemy forces arrested a liberated prisoner from Bir Zeit town, in addition to arresting nine other from their relatives' homes in the town of Deir Abu Mashaal.
In Bethlehem, four citizens, including two boys, were arrested from their homes in the town of Beit Fajjar after raiding and searching it, while two young men from Jenin and a young man from the town of Asira ash-Shamaliya in Nablus were arrested.
In Jerusalem, the enemy soldiers arrested a young man from the town of Al-Ramm, two young men from the town of al-Judeira, while a young man was arrested from his home in the town of Hizma.
ُE.M