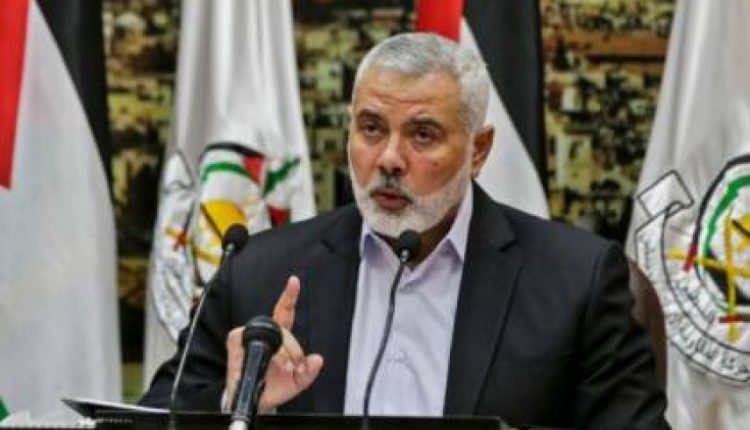 Haniyeh condemns Zionist aggression on Gaza
 The head of Hamas political bureau, Ismail Haniyeh, condemned the latest Israeli aggression on the Gaza Strip, and its assassination of Palestinian Islamic Jihad Movement official Tayseer al-Jabari.
In a brief statement, Haniyeh held he Israeli occupation responsible for this crime and the repercussions of its aggression on the Palestinian people.
"As we mourn leader al-Jabari and the righteous martyrs, we affirm that things are open to all directions, calling for an end to the Zionist aggression against our people," said Ismail Haniyeh.
Haniyeh pointed out that he received many contacts at the international and regional levels to discuss how to deal with this unjust aggression.
E.M