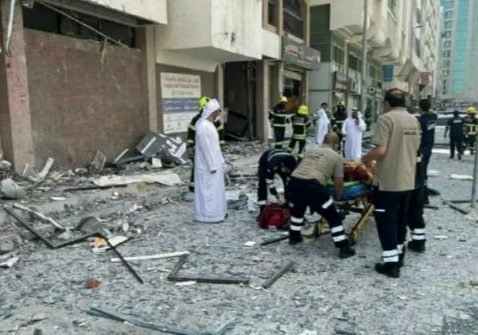 Two killed, 120 injured in blast Abu Dhabi explosion
At least two people were killed and about 120 others injured in a gas cylinder explosion in the capital of the United Arab Emirates on Monday, police said.
UAE media reported that Abu Dhabi Police and The Abu Dhabi Civil Defense Authority (ADDA) took control of the fire caused by the explosion  in al-Khalidiya area.
The Police said on Twitter that the injured were taken to hospital for necessary health care, adding that shops and outer of six buildings were damaged by the explosion.
Police also said earlier that they had evacuated four residential buildings.
Hours later, Abu Dhabi Police posted pictures of broken glass in the street and debris scattered along the pavement.
E.M