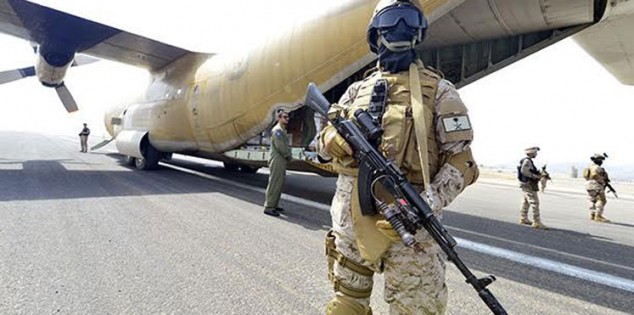 Saudi plane arrives at Aden airport carrying dozens of deported prisoners
A Saudi plane arrived at Aden airport on Friday to transport a first batch, which the Saudi-led coalition claimed to be prisoners of Sanaa forces.
According to local media outlets, the Saudi plane transported 40 people to Aden airport, including Somalis.
Earlier, Saudi Arabia announced that it would release 108 prisoners from the Sanaa forces, as Riyadh continued the procedures for their transfer despite the objection of the Salvation Government in Sanaa to the list of unknown names of the deported prisoners.
The sources affirmed that that most of those released "are people who infiltrated across the Yemeni-Saudi border to search for job opportunities in the Kingdom, and they have no connection with the Sanaa forces.
The Saudi Arabia's transfer the deportees came under the name of releasing prisoners, at a time when the Sanaa government denied its relations with the released, stressing that the released names don't be listed among its forces or its captives.
In the same time, Sanaa government informed the International Committee of the Red Cross that most of the names that Saudi Arabia announced to release are not prisoners of Sanaa forces.
AA