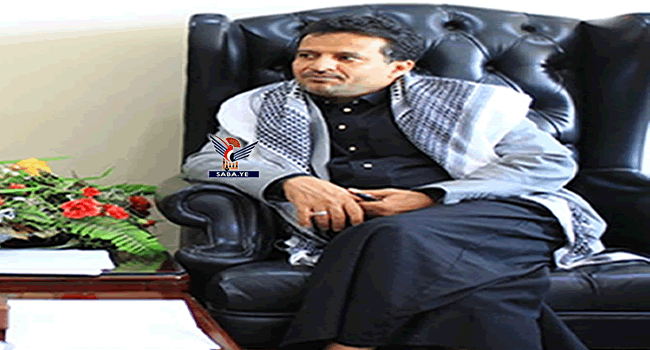 Deputy FM calls ICRC to expand activities in Yemen
Deputy Foreign Minister Hussein Al-Ezzi on Wednesday called on the International Committee of the Red Cross (ICRC) to expand its activities in Yemen.
This came during his meeting in Sana'a with head of the delegation of the ICRC Katrina Ritz to discuss the ICRC's role after the recent crime committed by the Saudi-led aggression coalition warplanes in Sa'ada temporary prison, which claimed the lives of hundreds of civilians.
Al-Ezzi stressed that the ICRC should raise its voice to expose the crimes of the aggression coalition before the international community.
For her part, Ritz reviewed the ICRC delegation's efforts to rescue the wounded and recover the bodies, as well as to providing support to hospitals in Sa'ada to expand their capacity and receive the neediest cases.
She confirmed the continuation of the ICRC's delegation to exert the efforts necessary to contribute to mitigating the effects of these crimes and documenting them.