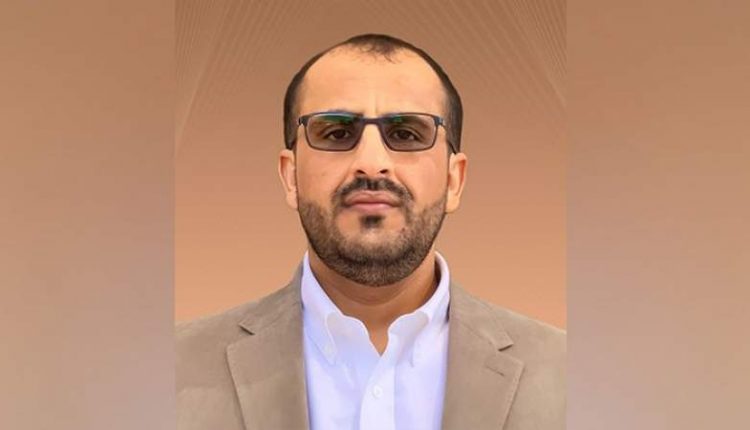 Insistence on Committing Massacres by US-Saudi Aggression Against Yemeni People Exacerbates Conflict
The head of the National Delegation, Mohammed Abdulsalam, stressed, on Wednesday, that the insistence of the US-Saudi-Emirati aggression to commit brutal massacres against the Yemeni people increases the intensity and danger of the conflict.
He stressed that the Yemeni people support the Armed Forces' operations without caring about a world that must flinch on its suffering. Abdulsalam said, in a tweet, "The insistence of the aggression to commit brutal massacres and the world's blindness to it will not end the conflict, but rather exacerbates it, heated and dangerous."
He affirmed Yemen's right to respond to the crimes of aggression, saying, "A people facing aggression and siege for years has the full right to avenge their victims by every legitimate means," stressing that "our Yemeni people continue to support the operations of their Armed Forces, without caring about a world that has closed its eye on all the suffering."
The aggression warplanes committed a massacre against civilians in Marib, by targeting a car of a citizen in the Harib district, south of Marib. The raid resulted in the death of the citizen, two of his sons and two other persons.
This crime came hours after the aggression bombed with several raids the Libbyan City neighborhood neighborhood, which led to the death and injury of at least 25 people.
The US-Saudi aggression continues to target neighborhoods and populated areas and destroy the infrastructure and capabilities of the country, in light of a suspicious international silence.
Saudi Arabia, backed by the United States and regional allies, launched the war on Yemen in March 2015, with the claim of bringing the government of former Yemeni president Abd Rabbuh Mansour Hadi back to power.
The war has left hundreds of thousands of Yemenis dead, and displaced millions more. It has also destroyed Yemen's infrastructure and spread famine and infectious diseases there.