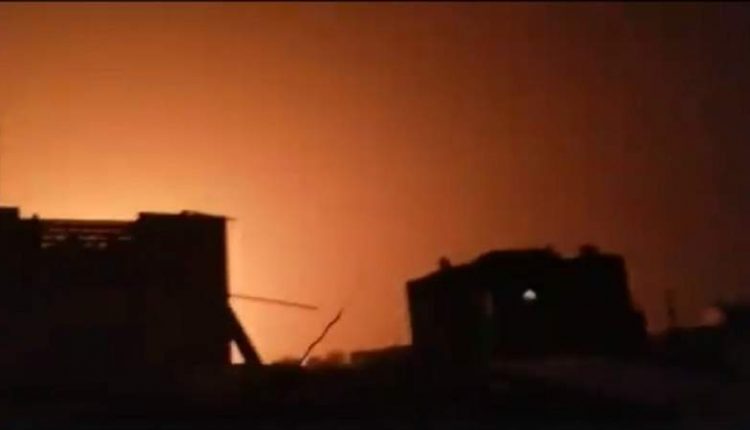 New US-Saudi Raids on Sana'a International Airport
The US-Saudi aggression targeted Sana'a in a continuous escalation. It launched three raids, Sunday, on Sana'a International Airport. On Saturday it targeted the Dhahban neighborhood in Sana'a, with two air strikes.
The aggression's targeting of Sana'a, comes in the context of the American desire to continue the aggression through the apparent escalation in more than one front and at different levels of intensity, which confirms the falsehood of Washington's calls for peace.
In light of its defeats on various frontlines and its failure to achieve any of its objectives, the US-Saudi aggression is notorious for its indiscrimination shown by its numerous attacks against densely-populated centers, including markets, hospitals, farms and schools.
Yemeni Armed Forces have repeatedly warned the Saudi regime to stop its war, promising the regime larger and painful operations if it continues its aggression and siege on the country.
Yemen's Air Force has stepped up the retaliatory attacks on Saudi Arabia and in occupied Yemeni territories in recent months, especially in Marib.
Recently, the US-Saudi aggression escalated its raids by launching a series of raids on a number of governorates.  Yemeni Armed Forces Spokesman Yahia Sare'e warned the US-Saudi forces of this escalation's consequences.