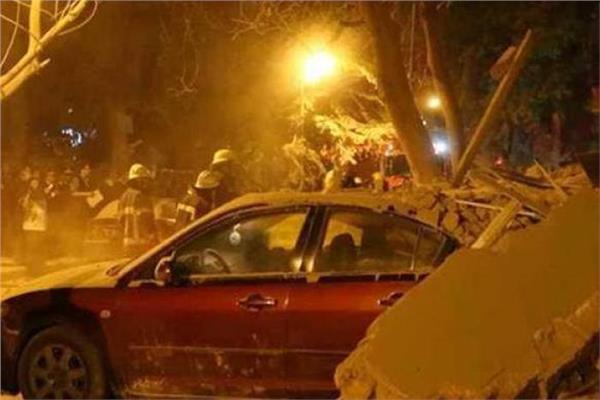 4 people died as a result of the collapse of a building in Cairo
A building collapsed in Rawd al-Farag area in the Egyptian capital, Cairo, on Sunday, killing 4 people under demolition.
According to Egyptian media, the Civil Protection Forces in Cairo succeeded in pulling out 4 alive people, including a woman and a child.
The "Akhbar Al-Youm" website indicated that the four living persons are in stable health and have been taken to hospital for treatment.
Four other people died as a result of the collapse of the two-storey building on Khorshid Street in Rawd Al-Farag area in Cairo.
The Civil Protection personnel moved to the site of the accident as soon as they knew it, and the necessary report was released, and the Public Prosecution office conducted investigations.