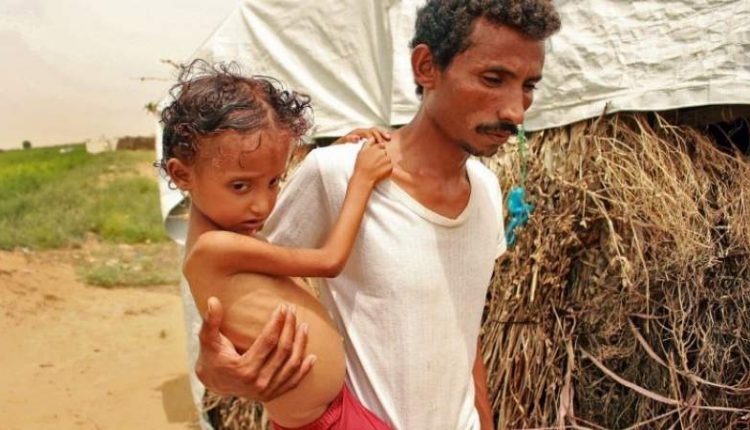 If Joe Biden Keeps His Word, He Could End The Saudi War on Yemen
The Saudi royal family owes a lot to US President Donald Trump. Not only did he "save the ass" of Saudi Crown Prince Mohammed bin Salman after the murder of Jamal Khashoggi, he also provided uncritical political backing and billions of dollars worth of weaponry.
Trump is one of the few world leaders who has continued to back the Saudi-led bombardment of Yemen. Only the UK has matched his degree of unconditional support for the Saudi regime. No matter how appalling the crisis has become, he has stood behind bin Salman and vetoed attempts by Congress to put a halt to US arms sales and support.
Halting the war would require a greater level of political commitment than we saw during Biden's time as a senator or from the Obama administration in which he served
One of those calling for a change in policy is Trump's successor, Joe Biden. Accusing Trump of issuing "a dangerous blank cheque" to Saudi forces, Biden has repeatedly promised to stop the flow of arms and to end support for the five-year bombardment.
The ramifications could be huge for the Saudi-led coalition. Its bombing campaign is only possible because of political and military support from the US, the UK and other arms-dealing governments. Saudi Arabia does not have a particularly sophisticated domestic arms industry. It is the world's largest importer of weaponry, with a majority of its imports coming from the US.
According to Robert Jordan, a former US ambassador to Saudi Arabia, if the US was to stop selling F-15 aircraft components to the Saudi air force, these aircraft would be grounded within two weeks. This is a view shared by Bruce Riedel of the Brookings Institution think tank, who has said that Saudi forces "cannot operate" without US and British support.
The consequences of the war have been devastating, with thousands of civilians killed, while US-made bombs and missiles have destroyed vital infrastructure across Yemen. The end of the bombing cannot come soon enough, with Doctors Without Borders warning that Yemen's healthcare system has "collapsed" under the weight of the Covid-19 pandemic.
Opposition from the war lobby
Of course, any steps towards ending arms sales will be fought tooth and nail by the war lobby. Contracts with Saudi forces are worth billions of dollars to Lockheed Martin, Raytheon and the other companies which have made a killing from the war.
In 2019, the UK Court of Appeal ruled that British arms sales to Saudi Arabia were approved illegally, causing the government to temporarily stop approving new sales while it conducted a review into their legality. This past July, arms sales were resumed, a decision that is subject to a further legal challenge.
If the US were to change course, would UK ministers continue to support such a disastrous war? It is hard to believe that their consciences would stop them, but – especially if they are trying to build a closer post-Brexit relationship with Biden and his colleagues – the issue could create problems.
By: Andrew Smith
Source: Middle East Eye