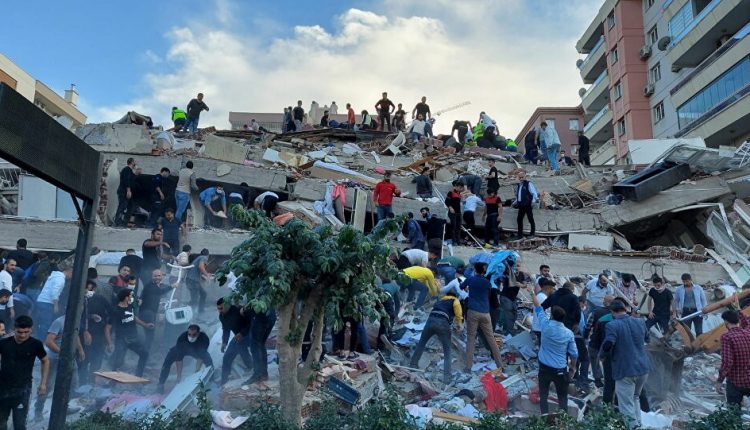 Turkey: New earthquake hits Izmir
A new earthquake measuring 5.0 on the Richter scale hit the Turkish city of Izmir, after Friday's first 6.6-magnitude earthquake, which caused human and material losses.
The Turkish Disaster and Emergency Management Authority "Avad" said, in a tweet,  that the new earthquake occurred at 08:31 Turkish time in the Aegean Sea, in Izmir.
Earlier, Avad reported that the death toll from the first earthquake had risen to 20, and 786 people were injured.
The agency said the region experienced 244 aftershocks, 24 of which were over 4 degrees, following the earthquake that struck the Aegean Sea off the coast of the Safari Hassan district, Izmir province.
Information from the Disaster Coordination Centre indicated that the death toll had risen to 20, one of whom had drowned, while 786 were injured.
E.M