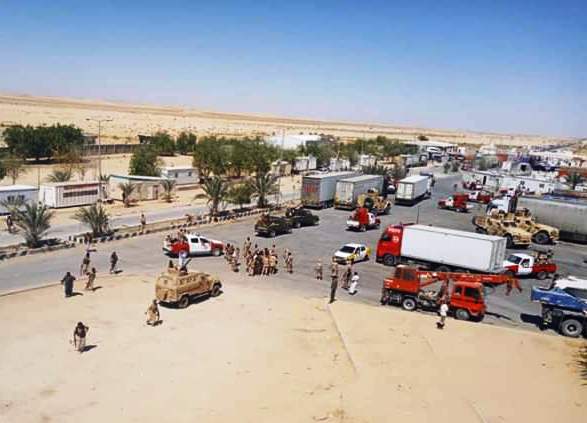 Head of Mahra's sit-in committee accuses Saudi Arabia of disrupting 'Shehn' border crossing
Head of the peaceful sit-in committee in Shehn district of Mahra province, Hameed Zaabnoot, on Thursday accused Saudi Arabia of disrupting 'Shehn' border crossing with the Sultanate of Oman and seizing its revenues.
In a series of tweets on Twitter, Zaabnoot said "Since Saudi forces seized the Shehn crossing and run it through their militias, the revenues of the border crossing have decreased significantly."
He referred that the crossing's annual revenues were reaching 10 billion Yemeni riyals since the beginning of the war, and he wondered, "Where do all these revenues go?"
Zaabnoot explained that more than three billion riyals from the revenues of the Shahn crossing had disappeared in the year 2019, during the assumption of the dismissed governor Rajeh Bakrit loyal to Saudi-led coalition.
He called on the judicial authorities and the Public Funds Prosecution to disclose the fate of the revenues of Shehn and Sarfit crossings and Nashton port, which Saudi Arabia seized them and their revenues, while the province did not benefit from them.
The Saudi forces has strengthened their presence at the Shehn border crossing, in addition to the Sarfit crossing, and imposed tight restrictions on traffic and goods movement, in conjunction with military works targeting Yemeni sovereignty.