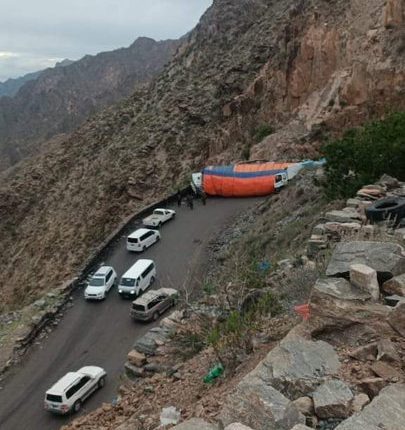 Locomotive overturns in Lahj, closing road in Yefea' mountains
A locomotive loaded with goods overturned on Monday on a mountainous road in the Yafea' mountains in Lahj province, controlled by Saudi-led coalition, in southern Yemen.
Activists on social media circulated a picture of the overturned giant truck in the "Al-Khala" mountainous road in Yafea', which caused the road to be cut off.
Residents affirmed that the competent authorities have not taken any measures so far to reopen the road.
YPA