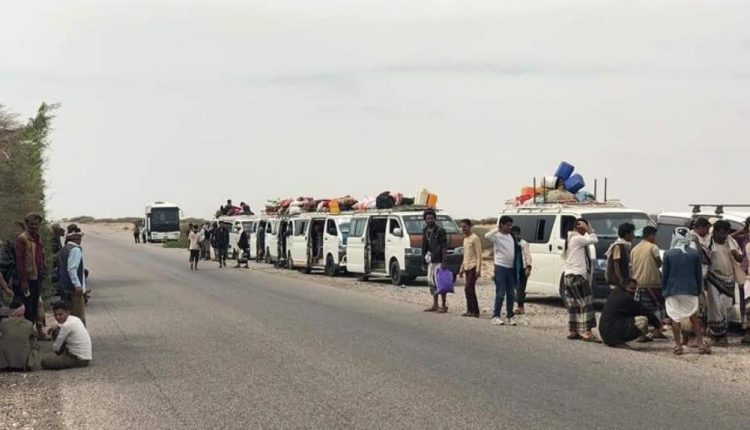 Pro-UAE factions practice regionalism against people of Taiz at Aden gates
The UAE-backed factions have prevented dozens of residents of Taiz province from reaching the city of Aden, which is under the control of the Saudi-led coalition.
Eyewitnesses said on Sunday that the UAE-backed factions seized, during the past hours, a number of cars coming from Taiz at the Al-Farsha checkpoint in the Tur Al-Baha district, west of Lahj province.
They emphasized that the members of the military checkpoint removed the passengers from the cars and sorted them according to personal identification after they spent the blessed Eid al-Fitr vacation in their areas.
The eyewitnesses stated that the armed elements refused to allow the people of Taiz, and not other travelers, to pass through the checkpoint, asking them to return to Taiz, in a behavior described as "disgraceful regionalism."
It is noteworthy that the pro-UAE factions prevented the people of Taiz from reaching Aden, under the pretext that they would not be recruited into the ranks of the forces loyal to the "President of the Leadership Council" loyal to the coalition, Rashad al-Alimi, amid reports that the leaders of the UAE-backed Southern Transitional Council refused al-Alimi's return to Aden.
YPA