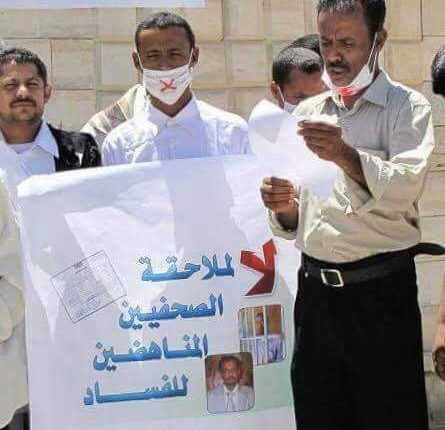 Media activists launch campaign in Hadramout in solidarity with journalist Kashmim
Media professionals and activists from Hadramout province in eastern Yemen and the other southern provinces launched on Tuesday a campaign of solidarity with the journalist Awad Kashmim, who is being repressed by the authorities loyal to the Saudi-led coalition.
The activists confirmed that the governor of the pro-coalition government, Mabkhout bin Madi, is repressing and persecuting Kashmim, the head of the "Hadramout Press" website, because of his publications that exposed a plot to seize the four-square-kilometer sports city's land in Mukalla city.
They considered the journalist Kashmeem as one of the free voices that are subject to repression for his exposing the areas of corruption and the corrupt.
It is worth noting that in 2018, the journalist Kashmim was kidnapped and imprisoned in coalition prisons in Hadramout.
Hadramout's media activists also called on the pro-coalition authorities to make the Al-Dhaba road accessible, which has been closed to citizens since last October.
YPA