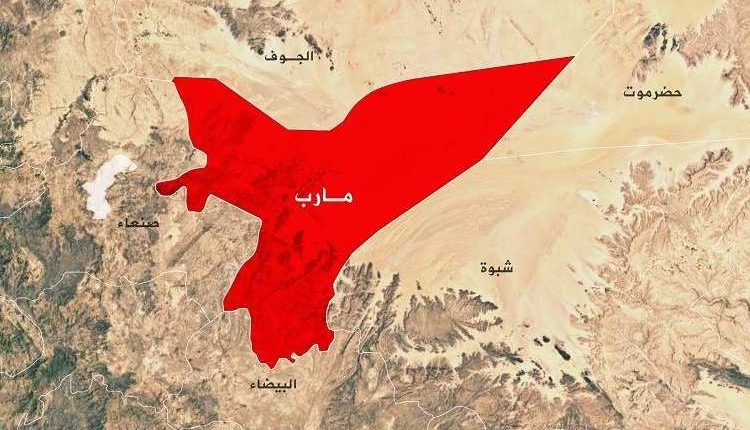 Citizen Injured by Bombing US-Saudi Aggression in Marib
A citizen was seriously injured, Saturday, as the US-Saudi-Emirati aggression targeted his car in Marib Governorate
.
Almasirah Net correspondent reported that the US-Saudi aggression's targeted a citizen's car with a guided missile in Harib district, seriously injured him.
Recentaly, a rights group has documented the number of US-Saudi crimes during 2022. According to Eye of Humanity Center (Ain al-Insiyah Center) for Human Rights and Development, 3,083 civilians were killed and injured.
Nearly 102 children and 27 women were killed. The total number of injured amounted to 2,440 including 353 children and 97 women.
The Center confirmed that the US-Saudi aggression targeted 14,367  homes and university facilities, 134 mosques, 12 hospitals and health facilities, 64 schools and educational facilities. 37 food stores, 334 tanks, a water station, 416 fuel stations, 95 food trucks, 1,987 agricultural fields, 29 poultry and livestock farms, and 3 fishing boats were bombed.
It also indicated that during  2022 the US-Saudi aggression hit 4 factories, 229 commercial facilities, 13 fuel tankers and 1,022 different means of transportation.
The Center concluded its statistics saying that the US-Saudi aggression targeted one airport, all Seaports, 974 roads and bridges, 22 stations and generators, 46 networks and communication stations, 57 government facilities, three archaeological sites, two sports facilities, seven media facilities, and five tourist facilities.
Saudi Arabia, backed by the United States and regional allies, launched the war on Yemen in March 2015, with the goal of bringing the government of former Yemeni president Abd Rabbuh Mansour Hadi back to power.
The US-Saudi aggression continues to target neighborhoods and populated areas and destroy the infrastructure and capabilities of the country, in light of a suspicious international silence.
The war has left hundreds of thousands of Yemenis dead and displaced millions more. It has also destroyed Yemen's infrastructure and spread famine and infectious diseases there.