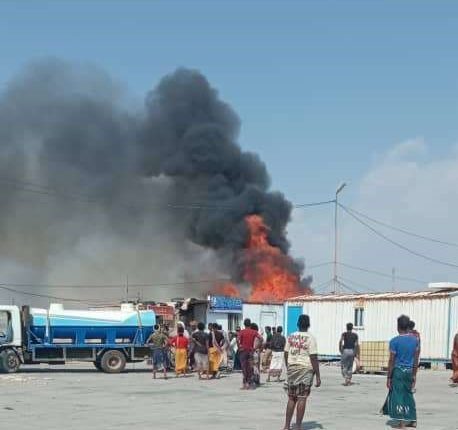 Major fire causes material damage in Al-Shihr port of Hadramout
A major fire broke out on Monday in the port of Al-Shihr, located on the Arabian Sea, in Hadramout province, eastern Yemen.
Sources at the port stated that the fire erupted in one of the empty containers that is used as an office of one of the shipping agents due to an electrical short circuit.
The fire caused significant material damage estimated at 50 million riyals, the sources explained, without mentioning any human losses among citizens.
YPA