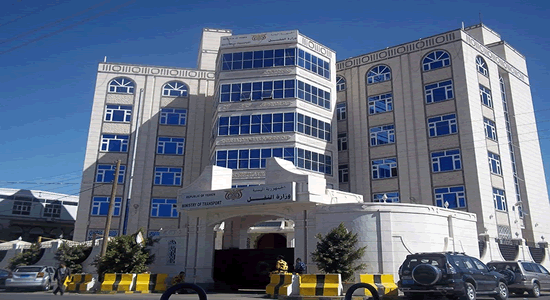 Transport Ministry blames coalition for aggravation of humanitarian situation in Yemen
The Ministry of Transport on Saturday held the US-Saudi coalition and the United Nations responsible for the catastrophic repercussions of the humanitarian situation facing the Yemeni people in general, and the patients in particular, as a result of the failure to implement the humanitarian truce announced by the United Nations.
The Ministry of Transport confirmed in a statement that the coalition countries are deliberately killing the Yemeni people by disavowing the implementation of the terms of the armistice, which has entered its second month, without achieving any real results, in the full view of the United Nations.
The statement clarified that since the United Nations announced the armistice through its envoy to Yemen, Hans Grundberg, in early April, only two oil ships out of the 18 ships specified in the truce entered Hodeida port, as well as no commercial flights have been operated to and from Sanaa International Airport yet.
The statement pointed to the deterioration of the humanitarian situation in general and the increasing suffering of patients with chronic and serious diseases, confirming the death of more than 12 sick cases because they were unable to travel for treatment within 30 days of the life of the two-month truce.
The Ministry of Transport's statement also denounced the coalition's politicization of the prisoners' file, targeting Yemeni workers and presenting them as prisoners of war.
The Ministry warned the US-Saudi coalition against evading and procrastinating in implementing the terms of the armistice.
YPA