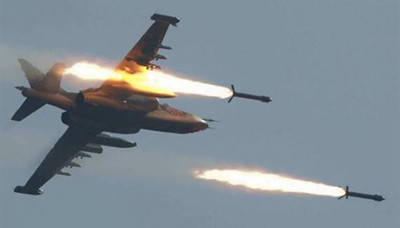 Aggression launches 39 raids on Marib, Shabwa
The US-Saudi aggression warplanes on Sunday launched 39 raids on Marib and Shabwa provinces, a security official said.
He added the aggression's warplanes targeted the districts of al-Wadi, al-Joba and Harib in Marib with 31 raids.
The enemy warplanes launched 8 raids on Ain district of Shabwa province, the official said.