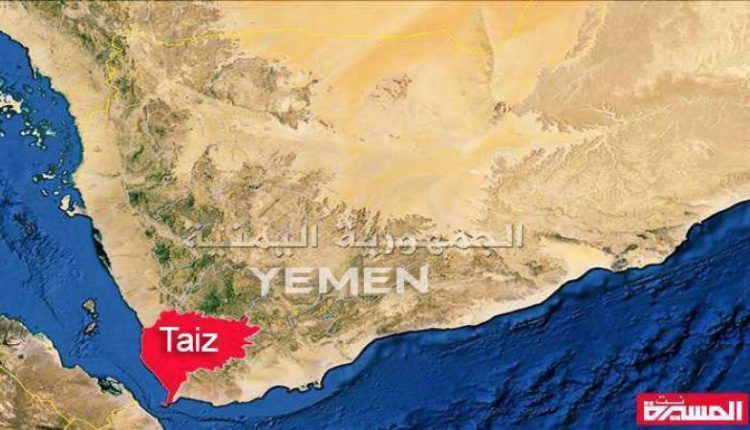 At Least 16 Civilians, Including Children, Killed in New US-Saudi Crime in Taiz
 At least 16 civilians, including children, were killed on Friday evening, by a US-Saudi airstrike that targeted a gathering of civilians in the Maqbna district of Taiz province.
The continued overflights of the US-Saudi warplanes prevented the paramedics from completing the exhumation of the bodies of the victims, Almasirah correspondent reported.
He explained that the crime coincides with the escalation of the US-Saudi aggression and its mercenaries in the western coastal regions.
Recently, the US-Saudi aggression escalated its raids by launching a series of raids on a number of governorates.
In light of its defeats on various frontlines and its failure to achieve any of its objectives, the US-Saudi aggression is notorious for its indiscrimination shown by its numerous attacks against densely-populated centers especially in Sa'adah province, including markets, hospitals, and schools.
Tens of thousands have died since August 2015, when Saudi Arabia and a number of its regional allies launched its devastating campaign against Yemen.
Yemeni Armed Forces have repeatedly warned the Saudi regime to stop its war, promising the regime larger and painful operations if it continues its aggression and siege on the country.
Yemen's Air Force has stepped up the retaliatory attacks on Saudi Arabia and in occupied Yemeni territories in recent months, especially in Marib.