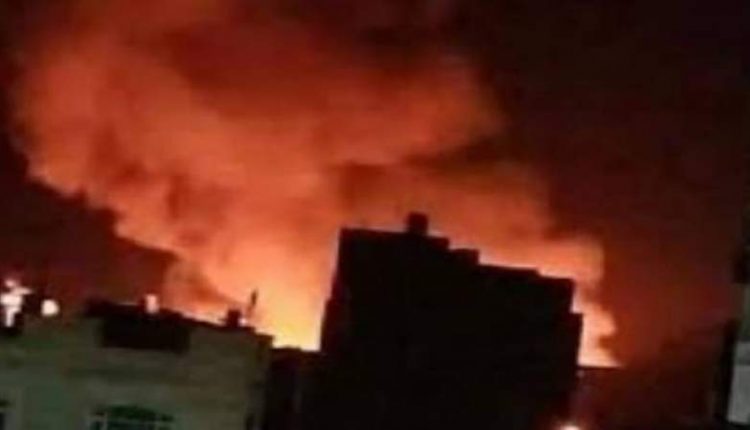 Violent Explosion Rocked Saudi-Occupied Ataq, Shabwa
A violent explosion rocked the city of Ataq, the administrative center of Shabwa governorate, as part of a series of explosions with mysterious circumstances and unknown information that the city has witnessed since the beginning of November.
Sources indicated that the explosion was heard in large parts of the city, which is controlled by the Saudi-backed Hadi forces and the Islah party, noting that the causes of the explosion were not known until now.
The explosion comes on the eve of the march called by the Emirati-backed Southern Transitional Council (STC) in Shabwa, which is scheduled to start on Tuesday, to demand the departure of the Hadi government from the province.
Sources pointed out that similar explosions are heard on a daily and frequent basis, but their causes and results remain ambiguous due to the blackout policy imposed by the security authorities in the governorate. However, the public community believes that it comes within the framework of the existing differences between the security factions in the city.
The explosion comes four days after two bombs exploded, one of which targeted the backyard of the patrol police camp, the Rescue Forces, while the other targeted the criminal investigation headquarters in Ataq city.
On the 3rd of November, a violent explosion rocked Al-Ansar neighborhood, and a few days later the house of Shabwa Security Director, Awad Al-Dahboul, in Ataq, was exposed to heavy fire by armed men riding a military outfit. The operation came after a visit by Al-Dahboul to Nisab district, and his meeting with Sheikh Awad Al-Awlaki who returned from the Emirates, where he has resided since 2015.
In the middle of July, armed clashes erupted between the commander of the Special Security Forces, Abed Rabbo Lakab, who is backed by the forces of the 19th Infantry Brigade, and the director of Shabwa security, Awad Al-Dahboul, who is backed by the forces of the 21st Infantry Brigade led by Jahdal Hanash.
This was considered by analysts as a continuation of the state of security collapse amid media blackout imposed by the local authority led by Mohammed Saleh bin Adyo.