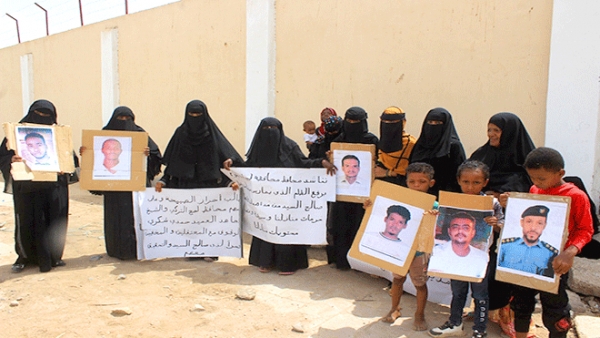 Protesters in Lahj demand disclosure of their sons' fate kidnapped in Aden
Dozens of families staged on Tuesday in a protest rally in Lahj province, demanding the disclosure of the fate of their sons kidnapped in the prisons run by the UAE-backed Southern Transitional Council (STC) militias in Aden city.
In the rally, the protesters confirmed that the STC militia is hiding their relatives
and preventing them from making any phone calls.
They noted that it has been several months since their sons were kidnapped.
The families accused the security director of the province, "Saleh al-Sayed" loyal to the STC of arresting their sons, holding him responsible for the lives of their relatives and the risks and complications that may occur as a result of their continued disappearance and detention without legal justification.
The STC has carried out a campaign of arrests and kidnappings for months against the backdrop of protests in the city of Aden to demand to improve services and living conditions.
AA