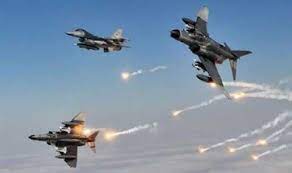 Coalition warplanes hit Marib, Jawf 24 times
The Saudi-led coalition targeted on Tuesday various areas of the provinces of Marib and Jawf with 24 airstrikes, a security official told Yemen Press Agency.
The official affirmed the coalition fighter jets waged 18 strikes on the districts of Modghal and Sirwah of Marib.
Meanwhile, the combat jets carried out four strikes on al-Hazam district of Jawf province, the official added.
AA