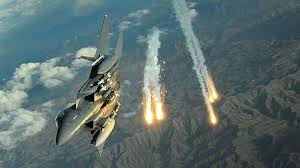 Saudi-led coalition launches 9 airstrikes on Marib, Jawf
The US-backed Saudi-led coalition warplanes launched on Wednesday nine airstrikes on Marib and Jawf provinces.
According to security sources, eight airstrikes hit Sirwah district in Marib, while another one targeted Hazm district in Jawf.
On Tuesday, the coalition aircraft waged seven raids on Marib and two others on Saada.
E.M