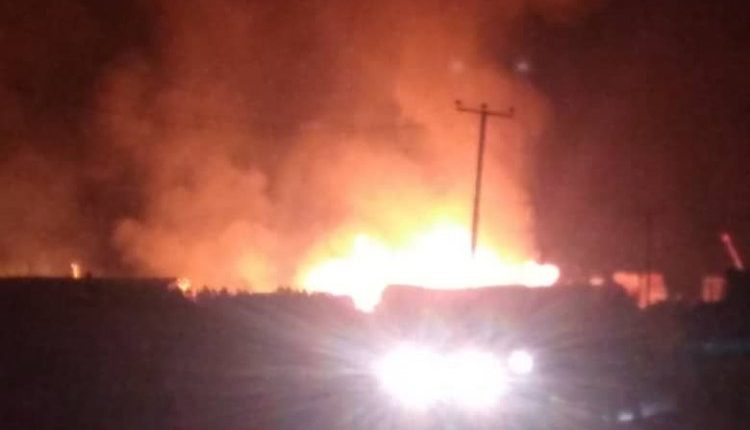 Massive fires devour commercial warehouses in Lahj
Huge fires have engulfed timber warehouses in Rabat area of Lahj province, southern Yemen, local sources said..
According to local sources, large fires may likely have been caused by (Short circuit) an electrical accident  due to high-pressure lines that led to the explosion of a wood lifting mechanism. The accident caused massive fire  in and spread to several nearby warehouses.
E.M