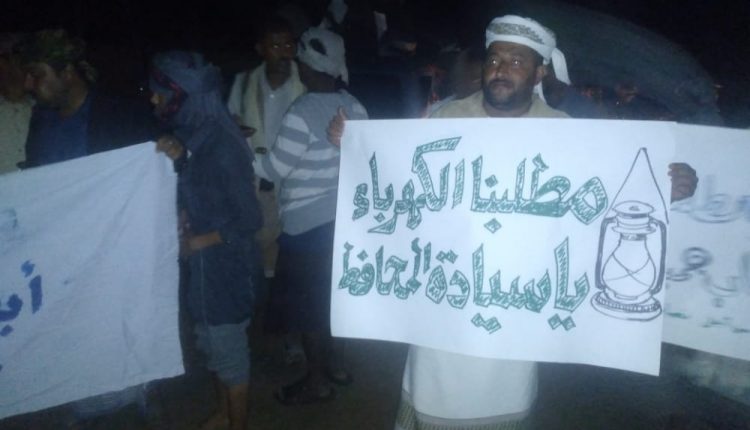 Shabwa residents demand provision of electricity service
 Dozens of Nissab district of Shabwa province on Thursday called on the government, which is subject to Islah authorities, to provide basic services.
The residents organized a night protest rally in front of Ataq power station, calling on the reform authorities to provide a transforming power station to the city due to the continuing power outages.
The demonstrators called on the governor of Islah to stand by the people of the district that is steeped in darkness.