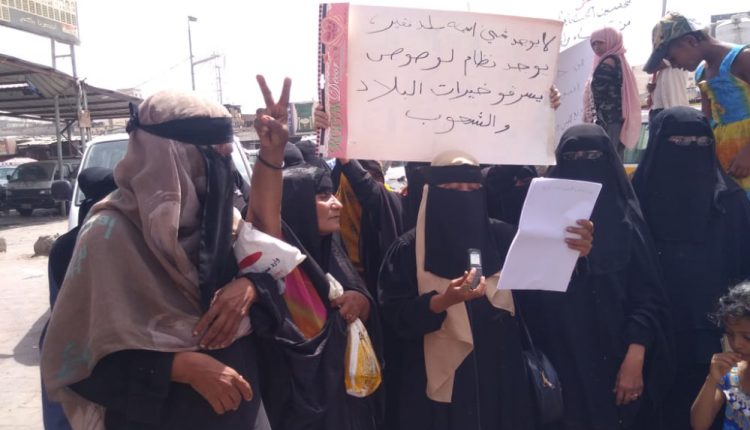 Dozens of women rally to protest against deterioration of essential services in Lahj
 Dozens of women in al-Houta area, the center of Lahj province, staged on Tuesday a protest rally to condemn the collapse of economy, high prices and deteriorating essential services in the province.
At the rally, the demonstrators raised banners expressing their demands for a decent life, an end to corruption and the provision of necessary services, in addition to providing the needs of citizens, who suffer from deteriorating conditions and continuous power outages.
The participants called on the Saudi-backed Hadi government to work on improving the level of services, reducing the high prices and finding real solutions to the economic situation.
The southern governorates are experiencing a boil state over the collapse of the Yemeni riyal's value against foreign currencies and the deterioration of community services.
AA