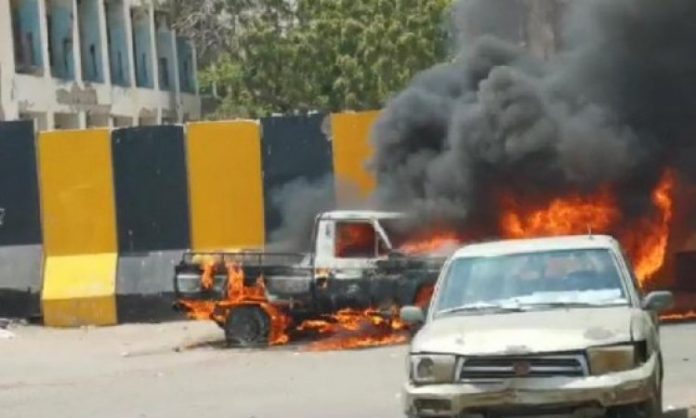 Violent clashes erupted on the Entrances of Central Bank in Aden
Violent clashes erupted between armed militia, on Tuesday, in the city of Crater, Aden Governorate, southern Yemen.
A source said that the clashes erupted between the Security Belt Forces and a Special Security Force of Major General Fadl Baesh on the entrances to the Central Bank of Yemen.
The sources pointed out  that the clashes came after the Special Security Forces attempted to arrest the Deputy Minister of the Interior, Major General Mohamed Mosaed, due to the stoppage of salaries of the Special Security Forces soldiers.
The sources pointed out that the Security Belt forces prevented the arrest of the major before the differences developed into violent clashes that led to the burning of military vehicles and injuries on both sides, some of them in serious condition.