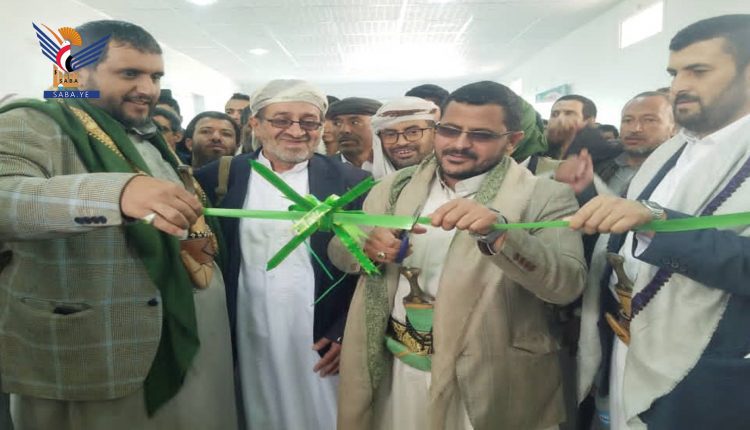 Sanaa governor opens new department at Al-Malsi Hospital
Sanaa Governor Abdul Basit al-Hadi along with Shura Council member Abdul Qader al-Shawsh and Safar al-Sufi, the office director of the leader of revolution,  opened new departments at Martyr Hassan al-Malsi Hospital in Sanhan district.
Al-Hadi and other officials toured the hospital's departments, and listened to an explanation from the director of the hospital, Ahmed al-Maghraby, about the level of care for patients, services and treatment of citizens, especially vulnerable cases.
The visitors praised the services of the hospital and the efforts of its management and medical and nursing staff.
They stressed the importance of the hospital's role, the status and sacrifices of the martyr Al-Malsi, in which he has established the principles of pride, dignity and victory of the religion and the sovereignty of the homeland.
E.M