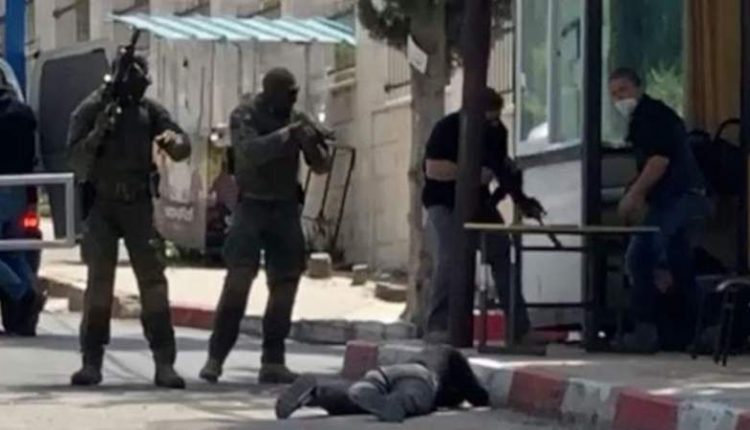 Four Palestinians injured by Israeli occupation fire in Jenin
At least Four Palestinians were injured on Wednesday morning, two of them critical, in ongoing Israeli occupation forces attack on Jenin refugee camp and a siege of a house, WAFA News Agency reported, citing the Ministry of Health and Palestinian security.
The Ministry of Health said two Palestinians were shot by live bullets in the chest and admitted to Jenin hospital, describing their case as critical, while another was shot in the lower part of the body and one in the hand.
Security sources told WAFA that a large army force raided Jenin and its refugee camp this morning, firing in all directions and shooting tear gas canisters while surrounding and shelling a house that belongs for Fathi Hazem, father of Raad, who was killed by Israeli forces in April following an attack in Tel Aviv.
E.M