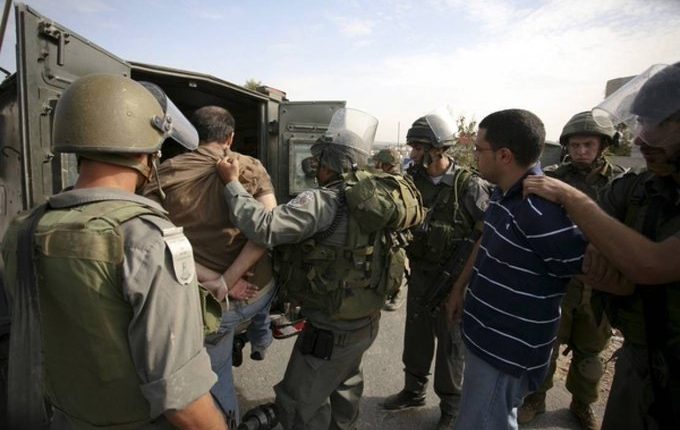 Israeli occupation forces arrest 6 Palestinians in West Bank
Israeli occupation forces on Friday detained six Palestinians from various parts of the West Bank, Palestinian media reported.
According to Wafa News Agency, the occupation forces stormed a house in Askar refugee camp, close to Nablus city, and re-arrested a former prisoner.
In Jenin district, the Zionist forces entered a house in al-Yamun town, west of the city, conducted a thorough search and detained a resident.
In the southern West Bank, the agency confirmed a raid in Ad-Dhahiriya city, south of Hebron, resulting in the detention of two others.
On Thursday evening, Israeli police rounded up two Palestinians from al-Quds; one from the vicinity of Bab al-Rahma prayer area inside Al-Aqsa Mosque compound and the other after stopping his vehicle in Silwan.
E.M