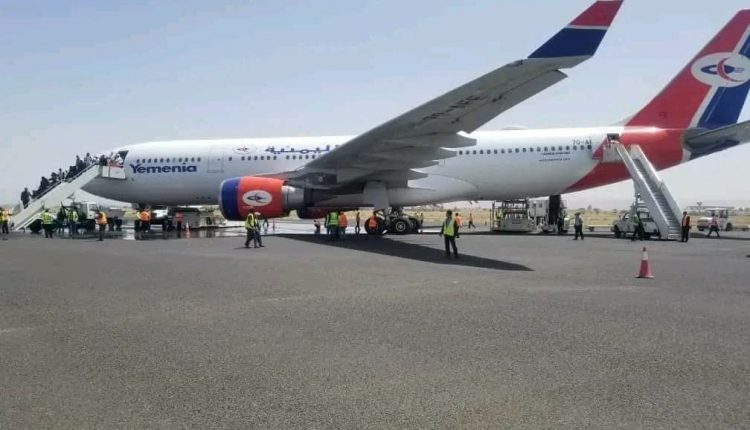 Sanaa Airport receives 2nd flight of Yemenia within humanitarian truce
The second civil commercial flight of Yemenia Airways from the Hashemite Kingdom of Jordan arrived on Wednesday afternoon at Sanaa International Airport with 60 passengers on board.
The Airbus 330 was provided with all air and ground navigation services in accordance with the international conditions applicable at international airports.
The Undersecretary of the Public Authority for Civil Aviation and Meteorology, Raed Jabal, said that this flight coming from the Jordanian capital, Amman, to Sanaa is the second out of 16 flights within the humanitarian truce announced by the United Nations.
He called on the United Nations to double the flights according to the provisions of the humanitarian truce for the benefit of citizens in general and patients in particular.
Upon their arrival, the passengers expressed their thanks and appreciation to those who contributed and worked to return flights to Sanaa International Airport, considering the airport to be Yemen's safe gateway for all Yemeni travelers.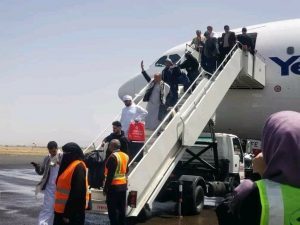 YPA