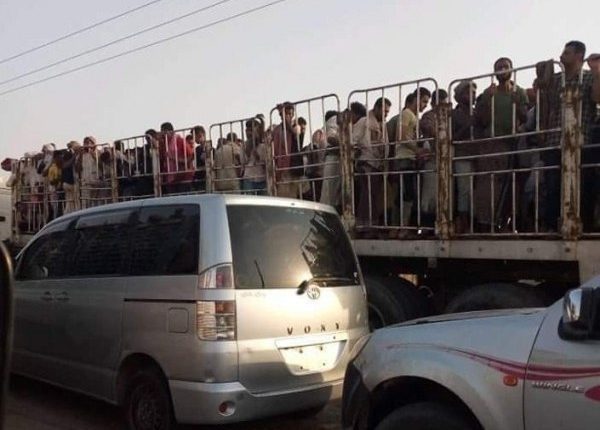 STC implements new campaign to deport people of northern provinces from Aden
The UAE-backed Southern Transitional Council (STC)'s militia on Tuesday carried out a new displacement campaign against the people of the northern provinces from the city of Aden, southern Yemen.
Media sources confirmed that armed groups affiliated with the STC arrested dozens of residents from the northern provinces at Al-Rabat checkpoint, located between the provinces of Lahj and Aden, while they were trying to return to their work to the city of Aden, after the Eid holiday.
The sources indicated that the STC militants took the detained northern people to a secret prison on the outskirts of the city of Aden.
Observers saw that the new displacement campaigns come as a challenge from the groups calling for secession to the decisions of "Rashad Al-Alimi", Head of the Riyadh-backed Presidential Council, who began sending former regime officials to the city of Aden, in preparation for handing them over government positions at the expense of the STC leaders.
YPA