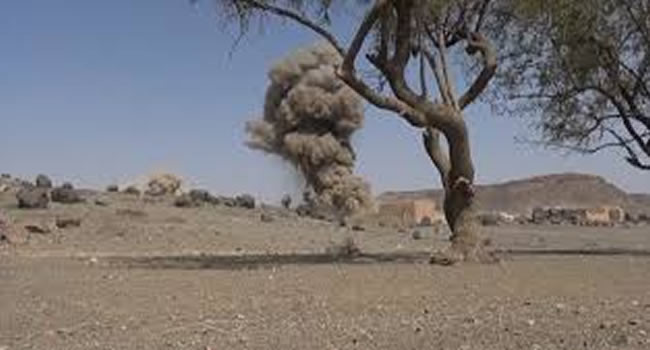 The aggression and its mercenaries committed 152 violations of the UN declared truce in the past 24 hours, a military official said on Friday.
The official added the aggression's armed reconnaissance aircrafts flew over Hajjah and Jawf provinces 19 times and 59 times on Marib, Jawf, Hajjah, Sa'ada, Lahj, Bayda and Amran provinces.
He confirmed that the mercenaries of the aggression created combat fortifications, behind al-Fayeh hill in Wadi Ubaidah area in Marib province and carried out an infiltration attempt in al-Hadd in Lahj province and an offensive operation on the sites of the army and the popular committees in al-Akd in Marib province.
The official pointed out that the aggression mercenaries fired 14 missiles and artillery shells on the sites of the army and the popular committees.
He said the mercenaries intensely shelled with artillery shelling the army and the popular committee sites in al-Balaq al-Sharqi, al-Jarda, al-Akd, al-Faliha, al-Naqa' al-Sufla and al-Sa'ila areas in Marib, Mazraat al-Hamdani and Wadi Umm al-Khashab areas west of Haradh in Hajjah and in al-Madafen area in Sa'ada.
The official stated that 57 violations were recorded with heavy gunfire targeting the citizens' houses and the army and popular committee sites in Marib, Jawf, Sa'ada, Hajjah, Lahj and Dhalea provinces.