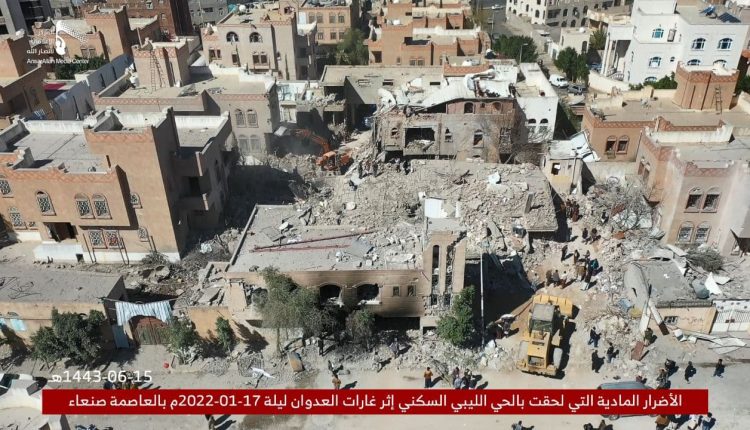 Coalition's crimes against citizens in Libyan neighborhood in Sanaa draw wide condemnations
The crime of targeting the Libyan neighborhood in the capital, Sanaa, on Monday evening by the US-backed Saudi-led coalition, which killed 14 people and wounded 11, drew official and popular condemnations.
The Ministry of Public Health and Population condemned the crime, stressing in a statement that the crime of bombing the Libyan residential neighborhood was a criminal act that was not the first, but rather a continuation of a series of coalition crimes for nearly seven years.
The statement indicated that targeting civilians and residential neighborhoods is an indication of the coalition and its mercenaries' disregard for the lives of civilians.
The Health Ministry's statement called on international forums and the human rights organizations to put pressure on the coalition countries to stop their crimes and violations, calling on the United Nations to carry out its duty to stop the aggression and lift the siege.
In turn, the Ministry of Human Rights condemned the heinous crime, calling on human rights organizations, the American street, and all honest and free people in the world, to raise their voice and reject the American support for the coalition countries that commit war crimes against civilians in Yemen.
The Ministry stressed that all the crimes of the coalition will not be subject to a statute of limitations.
YPA