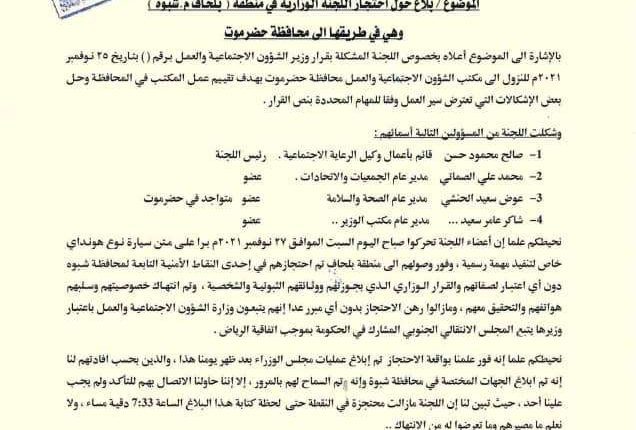 Islah military 4 officials in Shabwa
Saudi-backed Islah militants have kidnapped 4 officials in a military point in Shabwa province, east of Yemen.
According to local sources, that Islah's "special security forces" at Balhaf point kidnapped, on Saturday, members of the committee assigned by the Ministry of Social Affairs in the Saudi-exiled Hadi government to go to Hadramout province.
The sources indicated that Islah militants refused to release the members of the committee.
AA