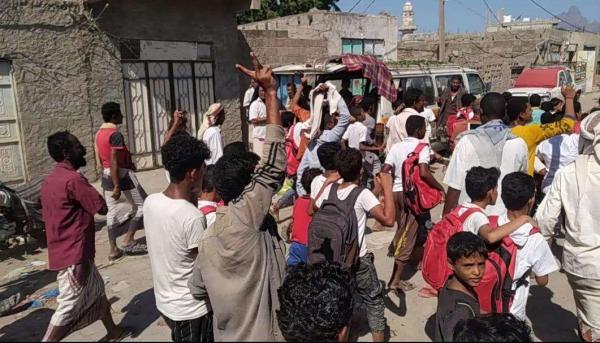 Deterioration of local currency sparks angry protests in Abyan
Dozens of citizens of Yafa district of Lahj province an angry protest rally on Monday against and the deterioration of the local currency against foreign currencies.
At the rally, the protesters held the Saudi-exiled Hadi government the responsible of the suffering of citizens due to the rise in food prices and collapsing the economy.
Local sources said the popular protests closed the popular markets of Al-Mahajim and Al-Fayd in Yafa district, and raised slogans expressing their rejection of the rise in prices, which reflect negatively on the citizens.
The sources suggested that the protests would spread to all Yafa markets and disrupt life, while "Hadi government" ignoring the demands of the protesters in the various southern provinces.
AA